Provjerite što vas čeka u splitskom Domu mladih do kraja lipnja
Written by Ultra on 21/06/2021
Ljubitelji filma u četvrtak 24.6. neće propusiti redovni diskurzivni program "U kvadrat" u Kino klubu Split kada će imati priliku pogledati film "Nostalgia / in Be(tween)aches of Berlin" (2020) Tine Bikić uz online gostovanje autorice.
Zadnji vikend lipnja prepun je događanja, kako i priliči za ovo doba godine. U petak 25.6. od 18h počinje druženje u Kockinom dvorištu uz "Zvjerinjak" koji se održava u sklopu programa Splitskog pridea. Na ovom "Zvjerinjaku" družimo se i plešemo uz ritmove ljetnih terasa, a uvod je to u otvorenje izložbe "Sexinsitu" Martyne Miller.
U subotu 26.6. u 20h u Amfiteatru pogledajte multimedijalnu plesnu predstavu Klown u kojoj izvođačica i autorica Matea Bilosnić utjelovljuje ulogu Klowna – meta-klauna koji propituje granicu između virtualnog i stvarnog svijeta. Kroz tekst, pjesmu, glazbu i pokret Klown adresira utjecaj društvenih mreža na mentalno zdravlje pojedinca, problematiku umjetne inteligencije i utjecaj digitalne revolucije.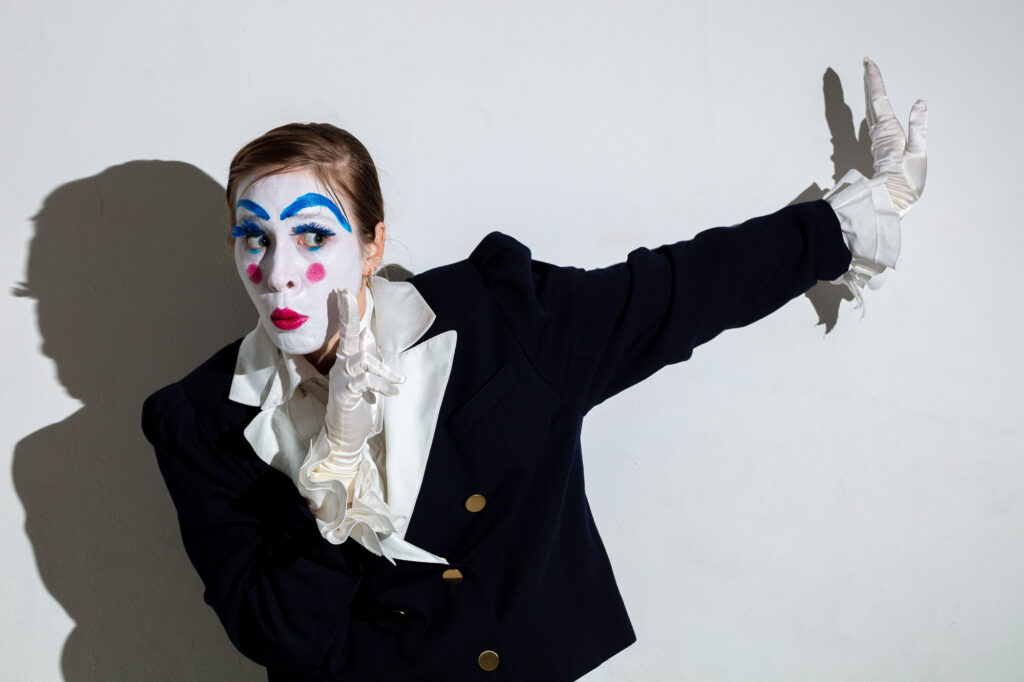 Plesači će doći na svoje u nedjelju 27.6. kada se održavaju čak dvije radionice. U Plavoj dvorani u 11 sati počinje radionica scenske akrobatike s Janom Hajsokom. Radionica je orjentirana najviše na plesače, ali je prilagođena za sve uzraste kako biste naučili jednostavne akro elemente koje ćete potom spajati u zanimljivu kombinaciju, iskoristivu na sceni. U Amfiteatru s početkom u 9 sati će se održati radionica "Ni od čega do nečega" koju će voditi Matea Bilosnić u sklopu "Male škole suvremenog plesa". Na radionici će se istraživati koreografiju, kompoziciju, načine izvođenja i autorstvo te pokrenuti razgovor o vlastitoj koreografskoj praksi.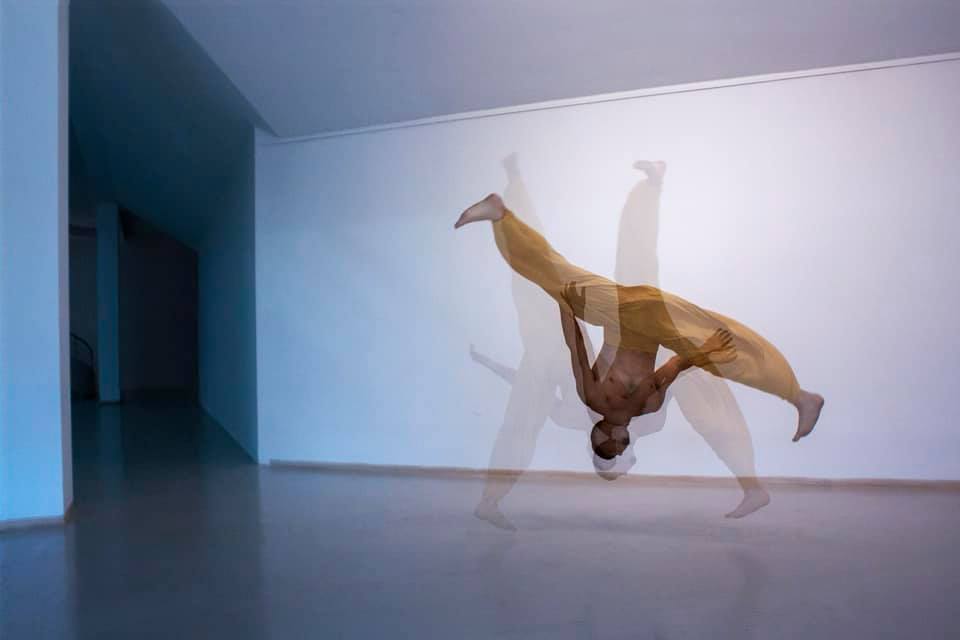 Mjesec se završava fokus grupom Platforme Doma mladih kroz koju se ispituju stavovi o programima u Domu mladih, s naglaskom na formate koji su se odvijali od početka pandemije. Istraživanje se provodi kako bi na osnovu mišljenja korisnika unaprijedili sadržaje u Domu mladih. Fokus grupa se održava 30. lipnja, a interes za sudjelovanje je potrebno iskazati putem maila s imenom i prezimenom, godinama i kontaktom na pdm@pdm.hr najkasnije 24. lipnja do 20 sati nakon čega će odabrani sudionici/ce biti kontaktirani.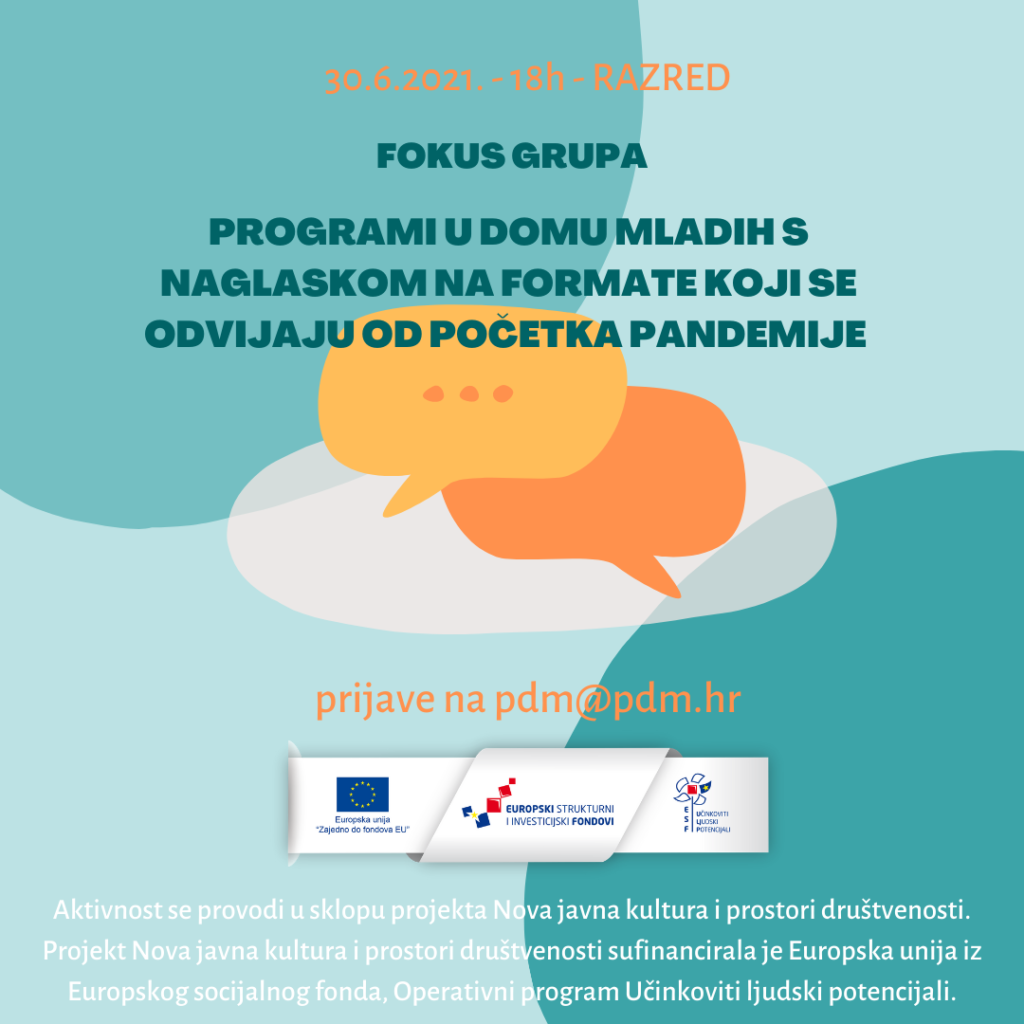 Još više informacija o svemu navedenom se može pronaći na webu pdm.hr
---