NASTAVI STIHOVE I OSVOJI 1000 KUNA ZA SHOPPING U MALL OF SPLITU!
Written by Ultra on 03/12/2021
Shopping je uvijek dobra ideja! A na Ultri ga imaš priliku zaradit – pjevanjem. Znojit se neće čak ni tvoje glasnice jer kvaliteta izvedbe nije bitna – samo točni stihovi!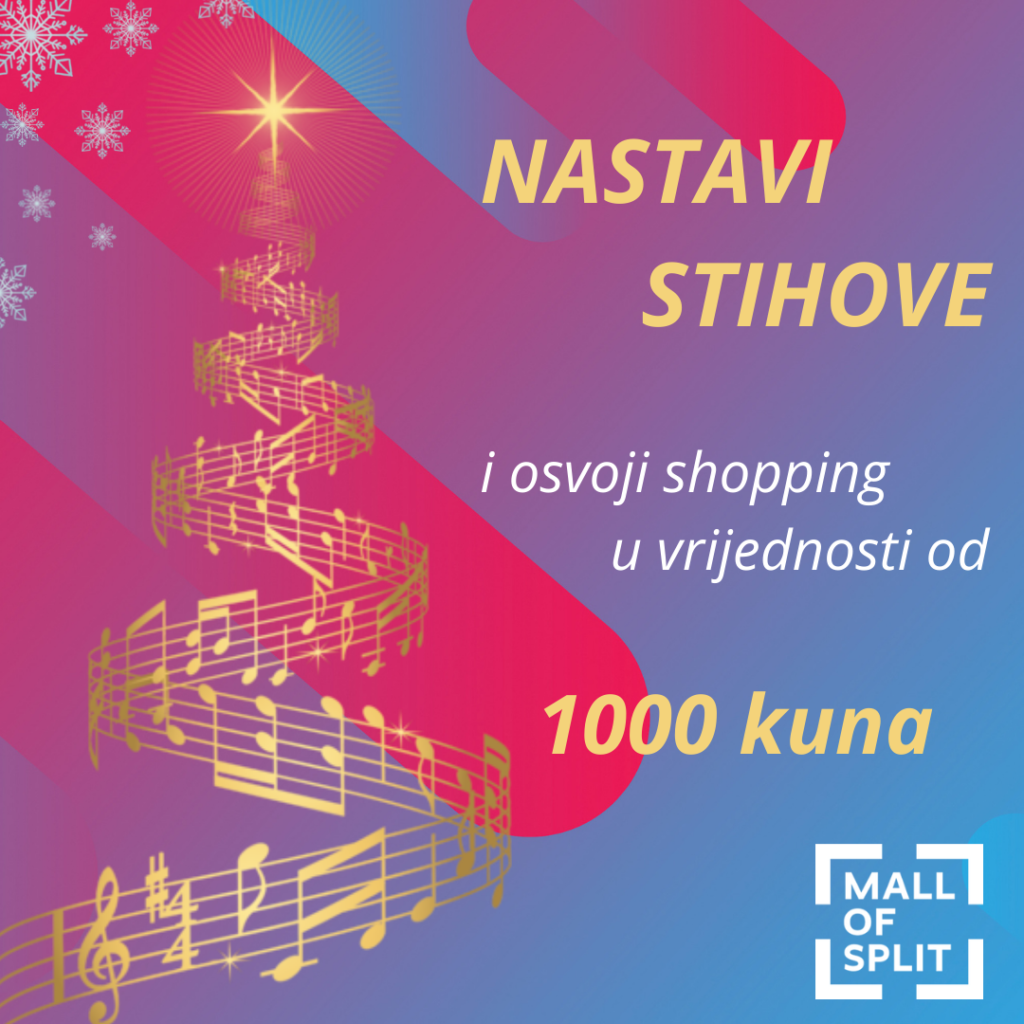 Svaki radni dan od srijede, 08.12., sve do utorka, 21.12., imat ćeš priliku pokazat svoje znanje božićnih klasika. Sve što trebaš je na znak voditelja poslati poruku 'ZOVI ME' na naš WhatsApp 091 1 805 822. Ako budeš prvi, zovemo te da Nastaviš stihove jednog od božićnih klasika. Ukoliko to napraviš točno, imaš 1000 kuna za potrošit u Mall of Split.
Zato drži Ultru blizu uha i ovog Božića se počasti kvalitetnim shoppingom!
Više info imaš u pravilniku!
---