Vrijeme je za još jednu biciklopopravljaonicu!
Written by Ultra on 28/09/2021
Posljednja srijeda u mjesecu rezervirana je za biciklopopravljaonicu u Klubu Zona od 17 do 20 sati.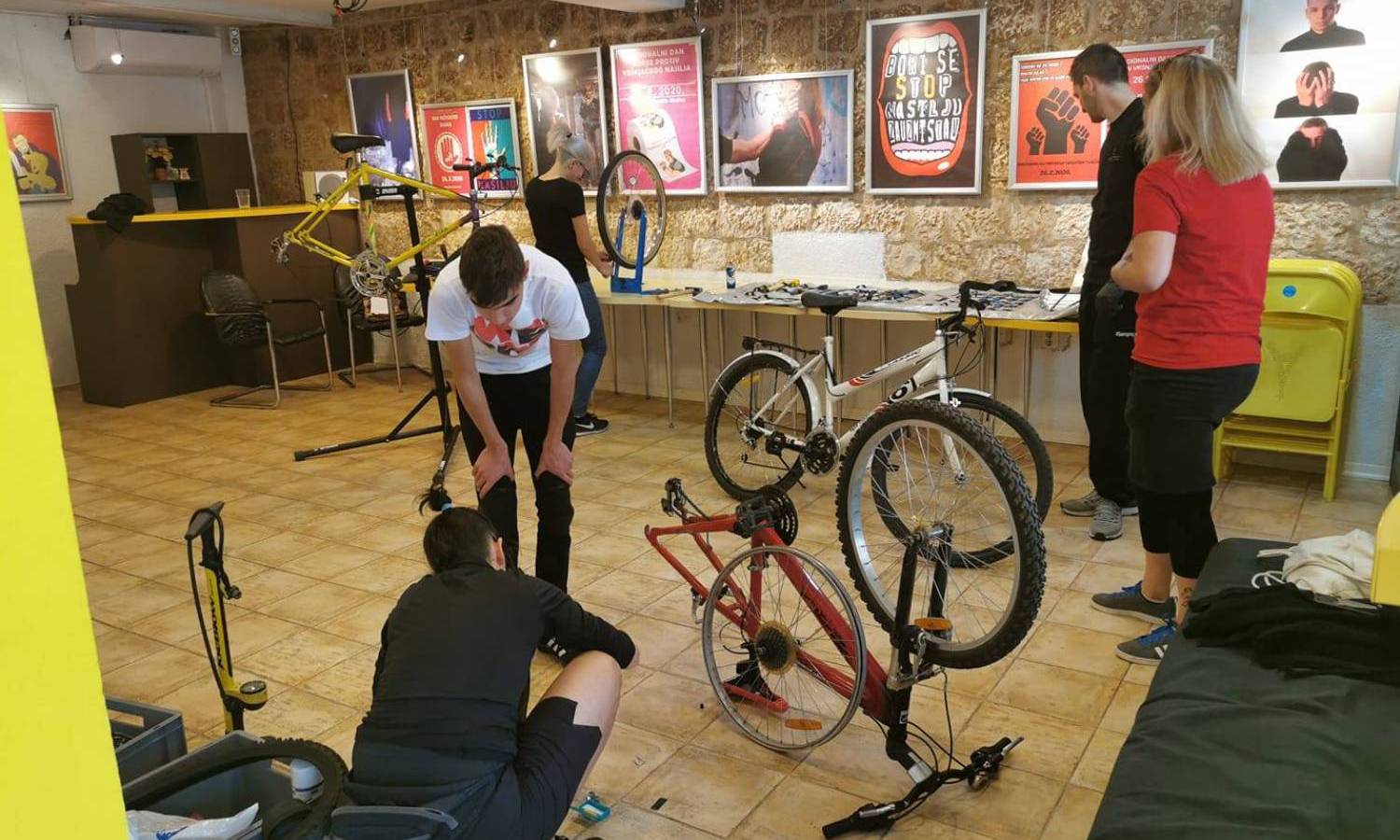 Zbog izvanrednih okolnosti volonteri neće, kako je to uobičajeno, koristiti popravke da bi i prenijeli znanje, nego će zainteresirani svoj bicikl ostaviti na popravku i vratiti se po njega za najviše sat vremena. Obavezna je rezervacija mjesta – i to putem prijavnice dostupne ovdje. S obzirom da u današnje vrijeme većina ljudi bira bicikl kao prijevoz – besplatna pomoć uvijek dobro dođe. Volonteri će i ovaj put besplatno popravljati manje poteškoće na biciklima.
Svi detalji dostupni su klikom na poveznicu.
---