Drag queer izvedbeni kolektiv House of Flamingo u ljeto 2021. uplovljava uz mini turneju svog after-Pride programa 'FANNY PACK' po Hrvatskoj! Prvo iskrcavanje sa HoF broda ljepote i ljubavi publiku čeka upravo u Splitu 19. lipnja na platou Doma mladih (Ulica slobode 28) od 18 sati. O tome koliko splitska publika voli House of Flamingo svjedoči činjenica da je ovo tranđelima već peto gostovanje u gradu pod Marjanom.
Kroz splitsku predvečernju zlatnu uru publiku vodi puni HoF sastav – Colinda Evangelista, Entity i Roxanne, uz dodatak rejva Jovanke Broz Titutke. Za melodičnu glazbenu podlogu brine se Vektor.
FANNY PACK (prosto narodno: pederuša) je klupsko-izvedbeni program koji se u Zagrebu posljednjih godina održava nakon Povorke ponosa, u organizaciji queer kolektiva House of Flamingo. Program stvara siguran klupski prostor LGBTIQ osobama za proslavu jednog od najvažnijih političkih protesta dana unutar godine, kroz bogat sadržaj umjetničkih izvedbi i kvalitetnog zvuka. Time se odaje počast činjenici da je upravo iz jednog noćnog kluba, njujorškog Stonewall Inna, potekao moderni pokret za ravnopravnost osoba svih rodnih i spolnih obilježja i identiteta. Ove godine program aktivistički "izlazi iz ormara" zatvorenih klupskih prostora na otvoreno, kako sastavni dio lokalnog mjeseca ponosa u organizaciji udruge Split Pride.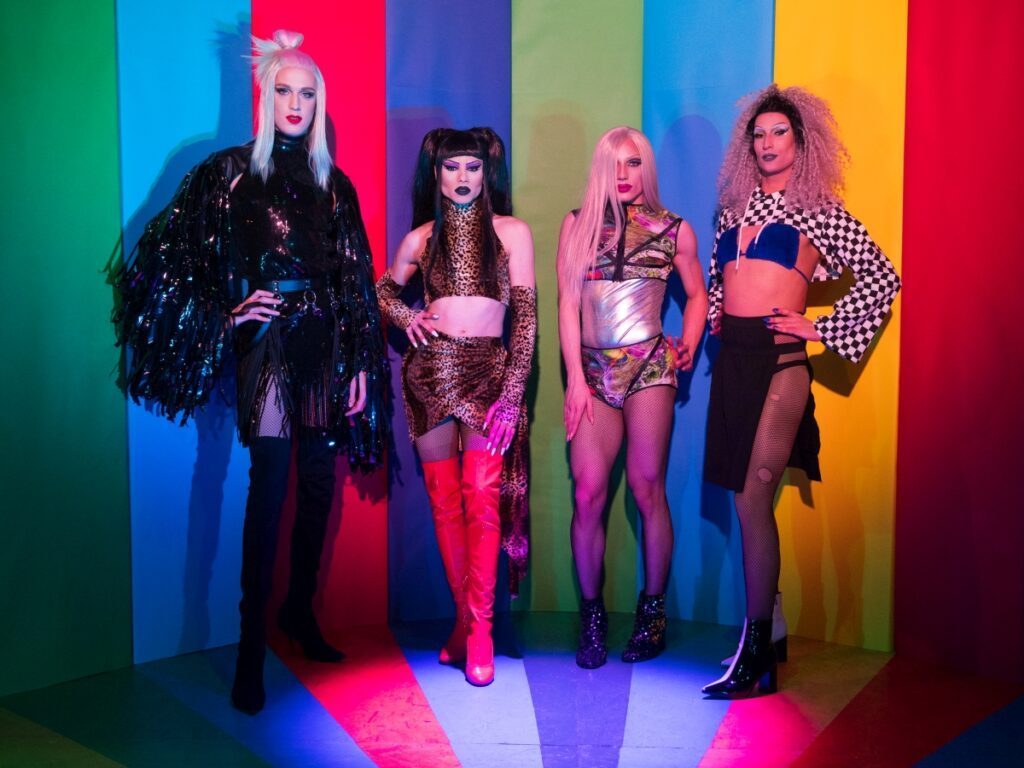 FANNY PACK turneja je odgovor na manjak queer izvedbenih programa diljem RH u posljednjih godinu dana, kao posljedica pandemije koja je efektivno ograničila mogućnosti za daljnji razvoj i vidljivost queer umjetnosti i identiteta u javnom i kulturnom prostoru; ali ograničila i pristup srodnim sadržajima širem spektru publike.
Događaj se održava na otvorenom uz pridržavanje aktualnih epidemioloških mjera. Program je besplatan za javnost.
Logističku i organizacijsku podršku pruža Platforma Doma mladih.
---