AKTIVIRAJ PAMĆENJE I OSVOJI 500 KUNA U MALL OF SPLITU!
Written by Ultra on 22/08/2022
Kraj ljetnih praznika znači… Novi početak u školskim klupama! Da bude svjež i mirisan pobrinut će se Ultra i Mall of Split.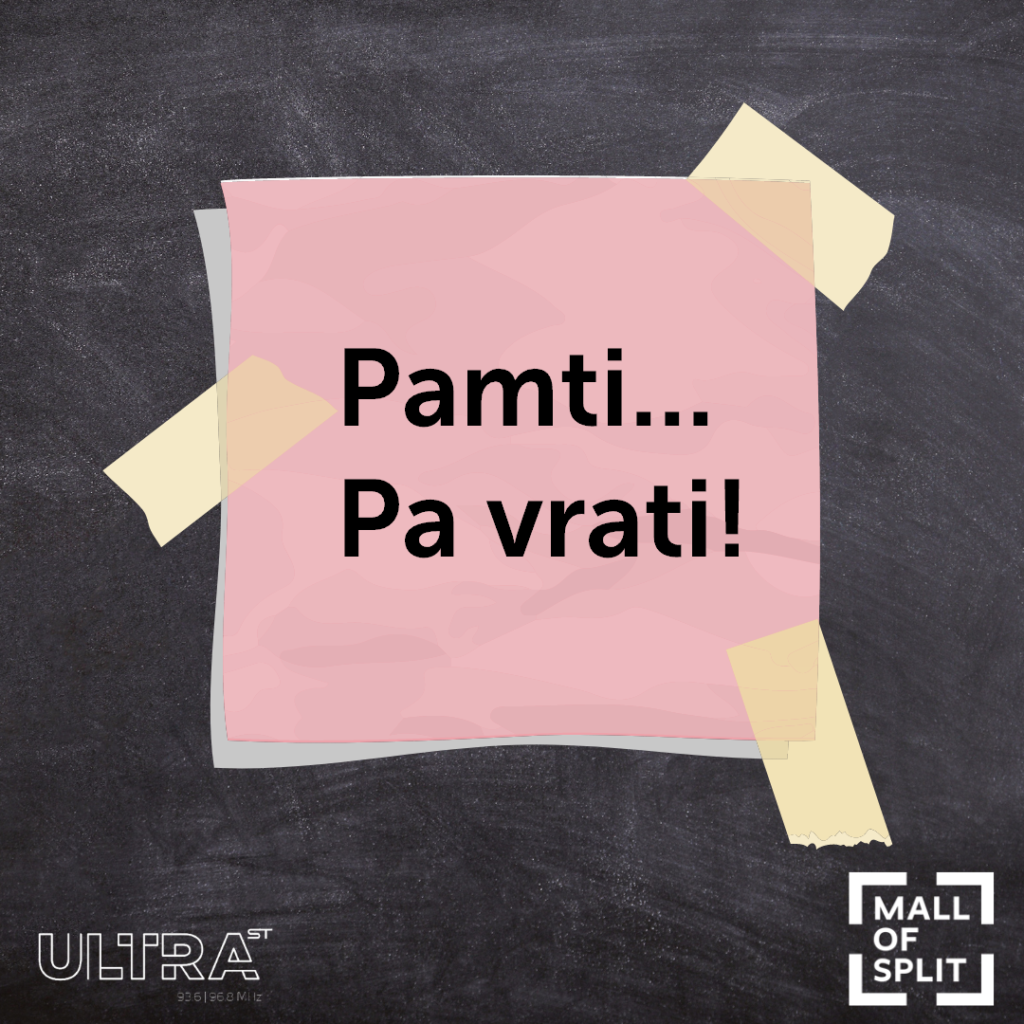 Svaki dan,od utorka, 23.08., do petka, 26.08., imaš priliku testirati pamćenje i osvojit 500 kuna za shopping u Malla. Slušaj Ultru i kada čuješ voditelja da poziva na prijavu, ne čekaj, nego odmah šalji poruku sadržaja START, IME I PREZIME na 091 1 805 822. Dvoje najbržih igra. 2 slušatelja, 10 pojmova i 15 sekundi za ponovit što više nabrojanih školskih itema. Slušatelelj koji ih ponovi više, osvaja nagradu!
Uđi u novu akademsku i školsku godinu spreman na nove izazove, samo moraš pamtit pa vratit što više!
Detaljnije na pravilnik.
---