U proteklih deset godina, Split i Pride prošli su kroz svakakve pustolovine. Mijenjaju se stvari u gradu, ali i u odnosu tog grada prema onome što Pride zastupa i zagovara, a to su jednakost i ravnopravnost LGBTIQ+ populacije sa svim ostalim građanima ove zemlje.
Naša je zemlja, zbog pritiska Europske unije, ali i zbog ustrajnog zagovaranja aktivista, prilagodila svoje zakonodavstvo međunarodnim sporazumima i konvencijama, pa time i status LGBTIQ+ populacije.

Ekipa iz Split Pride poručuje kako žele da mentalitet ljudi, običaji i ponašanja, poprate te zakonodavne promjene, a ne da zakoni stoje kao neki mrtvi paragrafi koje se boje upotrijebiti čak i oni čija prava ti paragrafi štite.

Na svakom koraku osjećamo da su još žive predrasude koje nas okružuju, a znamo da je vidljivost jedino učinkovito sredstvo borbe protiv tih predrasuda i protiv stigme koja nas prati. I zato radimo Povorke ponosa. Da izađemo na ulice i pokažemo svoja lica, tako da svi vide da smo isti kao i drugi ljudi. Da pokažemo da se odbijamo skrivati jer za to nema nikakvog razloga. Dapače, da smo ponosni što unatoč mnogim društvenim pritiscima i dalje ostajemo svoji, borimo se za naše mjesto pod suncem i naše pravo da budemo drugačiji, a jednako vrijedni.
Naša je generacija ta koja mora iznijeti ovu promjenu do kraja kako bi i nama i budućim generacijama bilo bolje poručili su organizatori splitske povorke ponosa.
Split Pride će se održati 17. srpnja u 17:00 sati.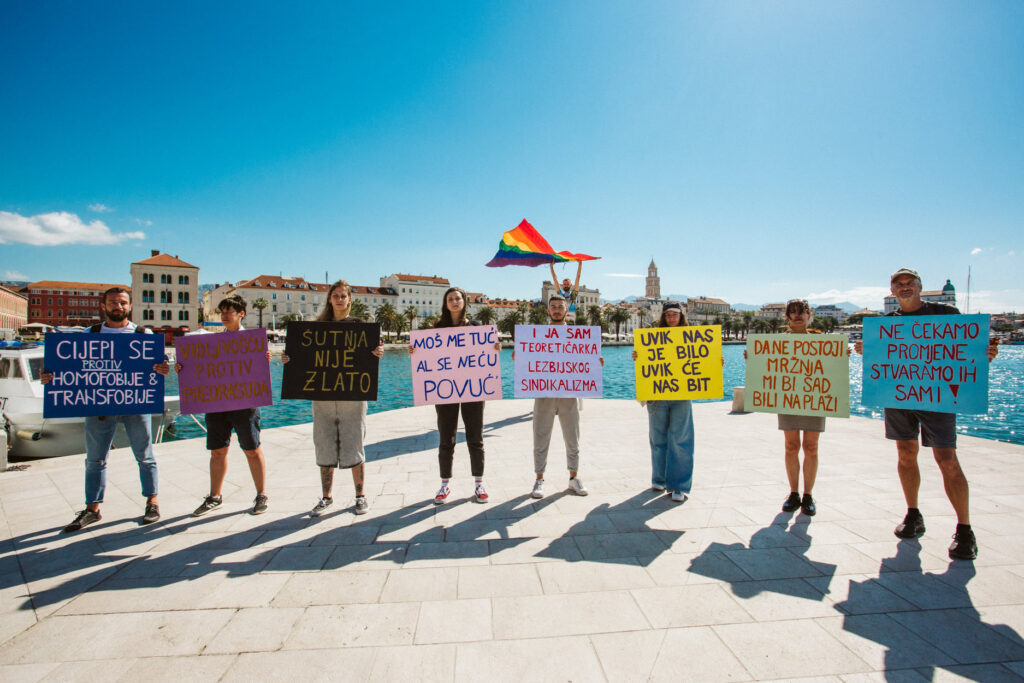 ---