Zašto bi se Svjetski dan kave obilježavao samo taj dan, kad može cijeli tjedan!
Povodom Svjetskog dana kave, od 28. rujna do 4. listopada u svim Studenac TO GO prodavaonicama očekuje vas više od 28 000 besplatnih napitaka! Tjedan kave u Studencu osim gratis napitaka, donosi i vrijedne nagrade!
Obilježite i vi Svjetski dan kave
Postoji li ljepši početak dana od toga da netko samo za vas pripremi omiljenu kavu? Tijekom tjedna kave od ovog vas osjećaja dijeli samo kratka šetnja do Studenac marketa.
Posjetite najbliži Studenac TO GO market jer čak 28 350 besplatnih TO GO napitaka čeka na vas, a super je stvar da možete birati želite li espresso, macchiato ili vruću čokoladu.
Sve što trebate učiniti je posjetiti Studenac market s oznakom TO GO te na blagajni prodavaonice zatražiti šalicu za svoju besplatnu kavu.
Zatražite gratis napitak na vrijeme jer ponuda je ograničena i vrijedi do isteka zaliha.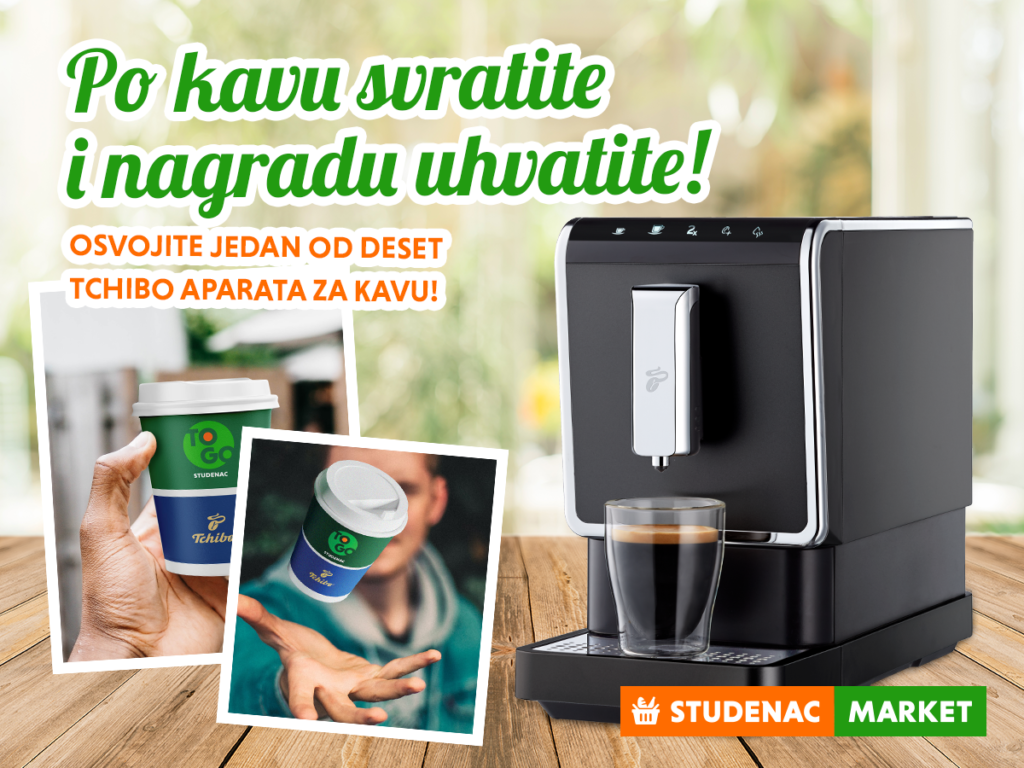 Ne zaboravite fotografirati svoju TO GO šalicu jer ovaj bi vam zaustavljeni trenutak mogao donijeti vrijednu nagradu. Čak deset Tchibo aparata za kavu čeka svoje vlasnike/vlasnice!
Popis TO GO prodavaonica u kojima od 28. rujna do 4. listopada možete preuzeti svoju besplatnu kavu pronađite ovdje.
---