---
Katja Miljak shows
---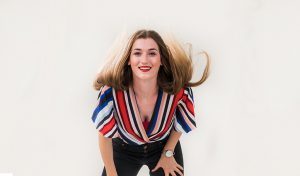 Diplomirana sam profesorica hrvatskoga jezika i književnosti (pozdrav Zadree!). Međutim, putevi su me sasvim spontano doveli za radijski mikrofon. Iskustvo na splitskom studentskom radiju me ponukalo da "na blef" pošaljem e-mail redakciji Ultre Split i onda, kako to obično bude i kad se najmanje nadaš, stigne poziv za razgovor. The rest is history!
Zašto radio i zašto baš Ultra? Zvanje kaže profesorica hrvatskog jezika, ali domaću glazbu slušam gotovo pa nikad. Odrasla sam uz melodije pop glazbe 2000tih godina i to uporno izdvajam kao svoj najdraži glazbeni period, a uz to se nekako prirodno nameće i ovaj zarazni EDM zvuk uz kojeg uživam na Ultri. U eteru ćeš me prepoznati po poštapalici "ljuudiiiii!" i po tom što sigurno prva javljam stanje na Billboradovoj HOT100.
I da, mislim da moj tjedni prosjek sati na YouTube-u od 12 sati i 35 minuta sve govori. Družimo se vikendom uz party hitove, pusa LJUDIII!
---