Dario Marčac na Ultri otkrio tajne TikTok zanata!
Written by Ultra on 27/10/2021
TikTok imaju svi, a biti među top 10 TikTokera u regiji je big deal!
Dario Marčac nije u skupini bez pokrića.
Danas vodi profile top hrvatskih brandova, a predavač je na panelima i eventima diljem zemlje.

Svi žele Dariove inside informacije o najbržerastućoj mreži na svijetu.
S nama je, osim tih informacija, podijelio i još neke, a odigrao je i igru 'This or That'.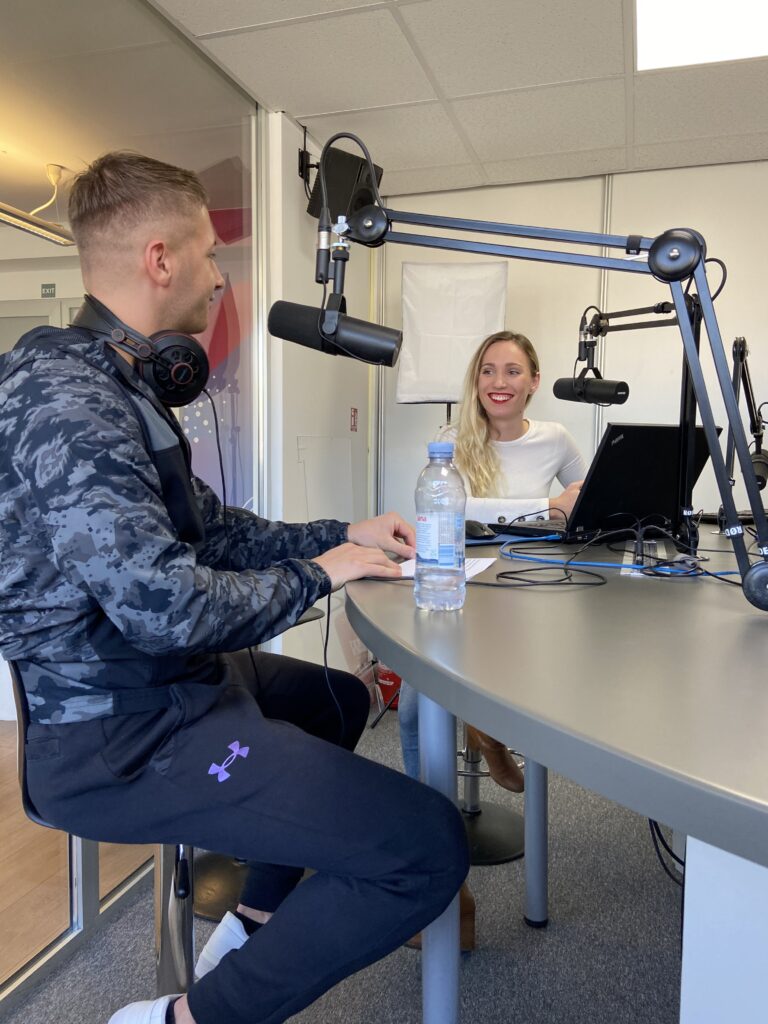 O TIK TOKU
Na pitanje kako je od nepoznatog lika došao do ovoga danas, Dario kaže:

"Prepoznao sam potencijal platforme dok još nije bio očit.
Vidio sam da TikTok parira Instagramu.
U početku sam stavljao 20 – 25 videa dnevno. Nije bilo jednostavno.
Godinu i pol nakon toga postao sam jedan od najutjecajnijih TikTokera u regiji."
Za sebe kaže da je leader, a ne influencer. Razlika je u mindsetu.

"Mene nazivaju influencerom influencera. Kad kompanije žele otvoriti svoj profil na TikToku, ja sam osoba koja preporučuje kako i što i s kim."
Prve tri sekunde su najbitnije za dobar video na TikToku.
Što ne bi smjeli stavljati na TikTok, Dario kaže:

"Ono što nas ne zanima. Neki trendovi nam ne odgovaraju i to se vidi. Na primjer, ja guram svoju briju. Pronađite i vi neku svoju nišu, je li to šminkanje, posao, noktići…
Prezentiraš to ljudima u svom stilu i budeš konstantan. Što više videa to bolje! "
Kad su pale mreže, TikTok nije. Ali, ne zabrinjava ga ta situacija.

"Nisam se prepao jer ja ne ovisim o platformi, nego o attentionu. TikTok je mjesto gdje su svi i ja sam sad tamo.
Kad to bude neka druga mreža – ja ću biti tamo! "
Da nije TikToker, radio bi to što radi, samo negdje drugdje.

"Meni je oduvijek san samo biti sretan. Nemam blage što bih htio biti.
Možda to zanimanje i ne postoji. Radim ono što me čini sretnim trenutno."
Otkrio nam je i da do prije 7 mjeseci nikad nije imao curu, ali se zaljubio i trenutno je sretno zauzet!
THIS OR THAT
U igri 'This or that' odabrao je godinu dana biti bez treninga radije nego bez TikToka.
Depilaciju prsa bira radije nego depilaciju nogu.
Draže bi mu bilo provozati Rimčevu Neveru nego helikopter, a između Charli D'Amelio ili Addison Rae, Charli mu je draža.
Dario se okušao i u poslu DJ-a i nije mu baš išlo sve od ruke.
Zašto – možeš pogledati na TikToku Ultre Split 😉
---