BRONČANI TONI KANAET NA ULTRI: NE BI MI BIO PROBLEM OŽENIT SE U KIMONU!
Written by Ultra on 03/08/2021
Ako bi se uspjeh mjerio po broju bengalki zapaljenim pri tvom povratku s natjecanja, Toni Kanaet bi bio prvak! Mada je u Tokyu osvojio broncu, i to ne bilo kakvu – prvu hrvatsku iz muškog teakwondo na Olimpijskim igrama.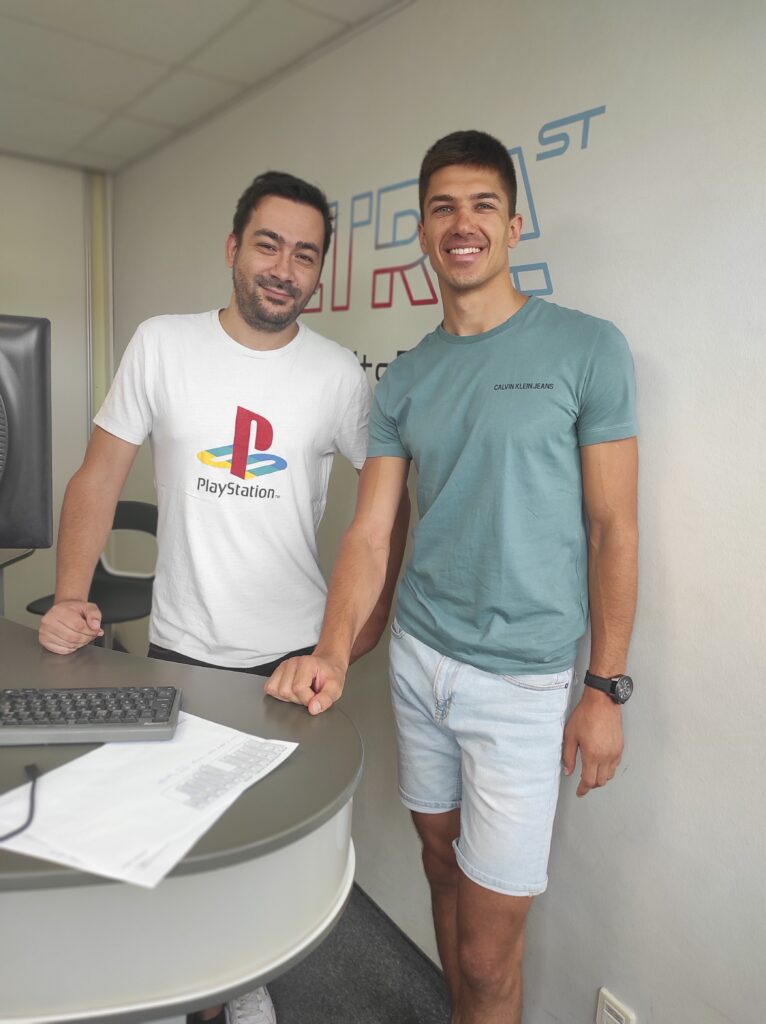 Toni nam je stigao u studio još uvijek pod jakim dojmovima svog postignuća: 'Tek nakon što sam osvojio medalju, skužio sam što sam zapravo napravio. Nadam se da će ih bi bit još, i muških i ženskih u budućnosti!' Rekao je i kako je vidio Tokyo samo iz autobusa, ali Olimpijsko selo je bilo sasvim ok: 'Stvarno je veliko, imaš sve tamo na jednom mjestu. Mi smo bili u zgradi sa Grčkom i Iranom, a imali smo prostore samo za natjecatelje iz Hrvatske. Tu smo malo i proslavili nakon što smo Matea i ja osvojili medalje.' Za organizaciju u Olimpijskom selu ima samo pohvale: 'Od sela do dvorane smo imali nekih pola sata vožnje, to je ok. Spiza je super, izbor je ogroman, ali – moram reć – nema do naše spize! A imali smo aparat za piće koje smo mogli pit beskrajno. Ja nisam iskoristio tu prigodu jer mi je po vrućini pasala samo voda!¨ I po pitanju mjera je bilo dosta strogo: 'Tamo smo bili 12, 13 dana i svako jutro počinjalo bi tako da pljuneš u epruveticu i odneseš sadržaj na testiranje. Ali to je ok, bilo nas je stvarno mnogo tamo i instantna je bila mogućnost zaraze!' Toniju je najviše laskalo što je u momentima nakon pobjede i osvajanja dobio potporu najuspješnijih kolega sportaša.
Ni igra Nemogućih odluka Toniju nije bila nemoguća, osim jedne odluke. Na pitanje bi li radije prestao trenirat ili iselio iz Splita rekao je: 'Ovo mi je najteže dosad jer stvarno volim Split, falio mi je i sad dok sam bio u Japanu. Ma vjerojatno bi otišao van Splita negdje trenirat, pa kad bi to završio, vratio bi se u Split!' Otkrio je i kako bi radije prešao u kategoriju 100 plus nego se opet borio s Hramcovom, da bi mu veći problem bio borit se u odijelu nego se oženit u kimonu i da bi prije odlučio nikad više ne ić na OI ako bi to značilo da će možda osvojit Svjetsko: 'Pošto nikad nisam osvoijo svjetsko, a imam olimpijsku medalju, mislim da bi izabrao svjetsko da upotpunim sve – europsku, svjetsku i olimpijsku medalju.' Toni, ne sumnjamo da hoćeš!
---