AMAR BUKVIĆ O ULOZI U NOVOM NETFLIXOVOM HITU SNIMANOM U SPLITU: LEIGHTON MEESTER POSTALA MI JE PRIJATELJICA
Written by Ultra on 04/03/2022
'The Weekend Away' je američki film koji je zadnjih dana pokorio Netflix, a našoj je publici posebno zanimljiv jer se radnja događa u Splitu, a osim toga, ostatku svijeta zapeo je za oko jer je jedna od glavnih glumica Hollywoodska zvijezda Leighton Meester, mnogima poznatija kao Blair Waldorf iz serije Gossip Girl. E pa s njom se na setu družio i naš Amar Bukvić s kojim smo porazgovarali.
Amar u Netflixovom trileru glumi policajca: 'Mislim da je to jedna velika promocija našoj obali, iako se originalna radnja knjige po kojoj je sniman odvija u Portugalu', rekao je Amar za Ultra klub. Mada mu nije prvi put da radi u ovako jakoj produkciji, ne krije da mu je poseban užitak bio radit na takvom nivou: 'Ogromna je razlika u produkciji i uvjetima, mislim, to je Netflix, jedna od najvećih platformi na svijetu. Tu su i hollywoodski glumci, ma sasvim drugi level. Ogroman užitak!'
U skoro mjesec i po dana snimanja, skroz se zbližio s cijelom filmskom ekipom:' Bili smo k'o jedna obitelj svi. Leighton je super, potpuno normalna, uopće ne odaje da je velika hollywoodska zvijezda. I naravno da smo se sprijateljili i razmijenili kontakte jer smo zbilja usko surađivali. I Christina Wolfe i Ziad Bakri i Luke Norris, sa svima je bio užitak raditi i stvarno mogu reći da sam stekao puno novih prijatelja.'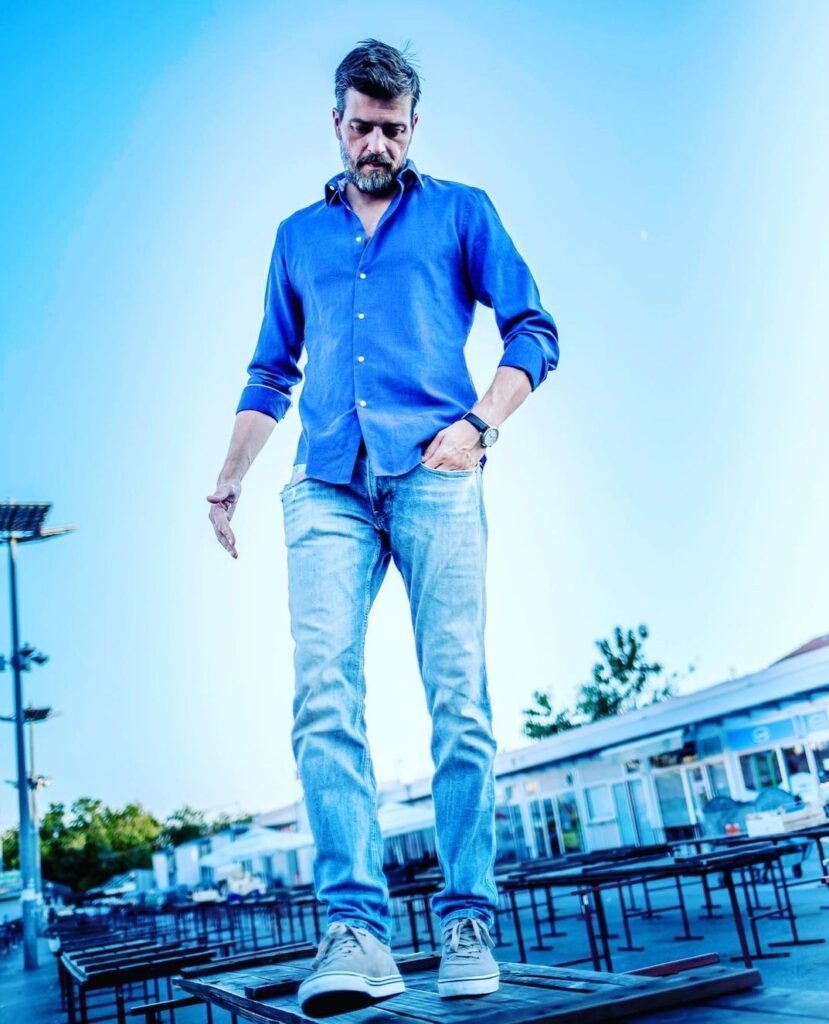 Amar je inače nedavno producirao i glumio u filmu 'Djeca sa CNN-a' čija će premijera biti sredinom trećeg mjeseca u Hrvatskoj.
---